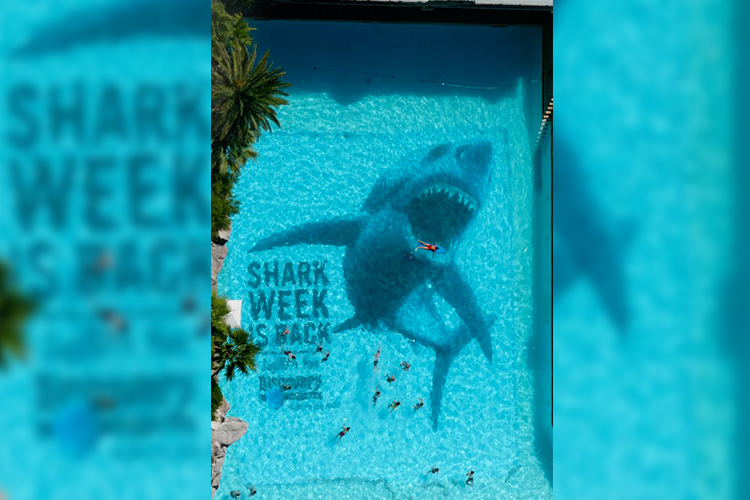 Manufacturing gorgeous, durable and affordable swimming PoolArt™ for both residential and commercial use, AquaArt has become the premier source across the internet for attractive pool decals. Easy to install, convenient to store and expected to last for years, each and every one of our PoolArt™ products stands out from the competition in beautiful and unique ways.
For more than a decade, AquaArt custom pool mats have been seen at all the coolest events around the world and have helped create outstanding displays for our customers that make more than a statement, they make a memory. Taking the plunge into the world of promotion and image branding, we knew that our product would be unique, even in a world where images are bombarding us from every angle. We turn a blank canvas that is often overlooked, the bottom of a pool, and turn it into a masterpiece of promotion. Each and every one of our swimming PoolArt™ designs are made custom for each individual client, allowing them to fit the PoolArt™ to the theme of their event, down to the last detail. There are few companies that do what we do and nobody does it better. We have worked with some of the biggest companies in the world including Heinz, Playstation, Oracle and the Discovery Channel, helping them to make a lasting impression at their poolside events.
AquaArt can help make your poolside event even more memorable with a custom pool mat design that is sure to make a splash. Send us your ideas and the size you may need and we'll make sure that we have both you, and the bottom of the pool, covered.